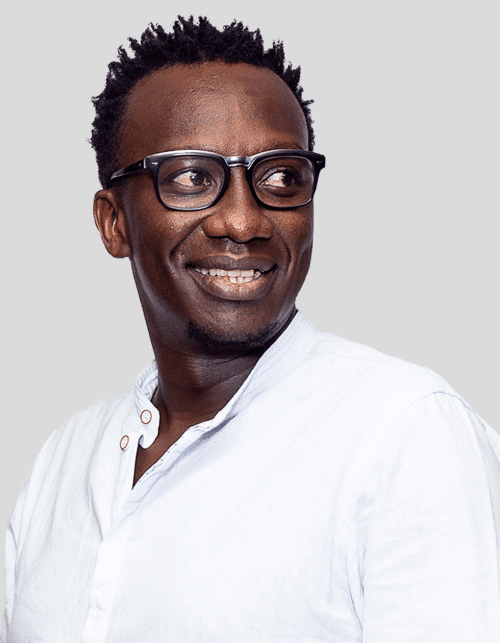 Lab 6 with Tosh Juma
Tosh Joma, Managing Director at IDEO Nairobi (Lab 6, 15:15 & 16:30, Zimmer f3, remote)
As Managing Director for Nairobi, Tosh leads the business and oversees a portfolio of work focused on designing products, services, and brands that address emerging global development and humanitarian challenges. Tosh works with design teams to integrate systems thinking, social and behavior change frameworks, and measurement in the creative design process.
Tosh is also the Founder and Creative Director of the Nairobi Design Institute, an impact design academy based in Nairobi. NDI's mission is to drive the future of innovation and impact in Africa through the power of design education. NDI is piloting a model that builds capacity and opportunity for the next generation of creative leaders on the continent where students address complex challenges through new design practices and bespoke community engagement.
Tosh is passionate about design-education and entrepreneurship. He is a strategist and a problem solver and works at the intersection of design-thinking and experience-design in Africa. With over 14 years in the creative industry, Tosh has spent the last few years creating usable and delightful product experiences for bottom of the pyramid audiences in agriculture, education and the finance sector.